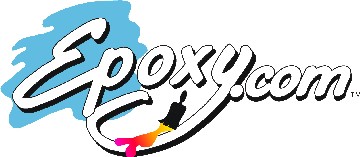 Epoxy Systems for Commercial, Industrial, Residential
---
Epoxy.com is a division of Epoxy Systems, Inc. a multigenerational family owned Vermont Corporation.
We offer time proven epoxy resin and other similar 2-component resin systems. We offer the latest materials, with the most advanced technology. Individually or as combined systems, we provide a wide variety of high quality durable systems at an affordable cost. We make every effort to assure you get "The Right Product for the Right Job". We do not stop there. We continue to back up our products with the highest quality technical support and superior customer service. We strongly believe that for your success that we must continue to back our products with people who have experienced real world applications within the field. We will assist you through your installation as needed.
Our systems include: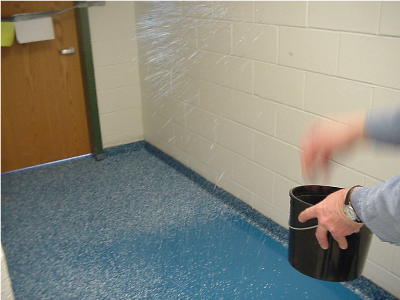 Your success using our products is our #1 goal .
Most of our products are Zero (0) VOC. They have low odor or no odor, making them meet even the lowest VOC standards.
We back our products with highly experienced technical support. Our customers tell us that our products and tech support are the best in the industry. If you want to install it yourself we will teach you how.
Having Difficulty Finding the Right Epoxy or Resin System?
Our technical support people each have decades of field experience in the actual installation of our products. Contact our Technical Support Department at 352-533-2167, for advice in product selection and installation of our resin based products.
Get important hint, tips, tricks, and product information: Visit our Blog, and join us on Facebook and Twitter.

Please look for our logo on all our product labels.
If it does not have this logo on it, it is not an Epoxy.com Product.
For more information please contact:
Epoxy.com


A Division of Epoxy Systems, Inc.
A Multigenerational Family Owned Vermont Corporation

Combining the Best Time Proven Products and Best of the Latest Product Technology

Established in 1980
Customer Service and Technical Support Hours: 9AM-4PM Eastern Time (6AM-1PM Pacific Time) .
Closed 12 Noon-1PM Eastern Time for Lunch.

321-206-1833 Customer Service - Ordering and Order Status
Katey Lambert-Fontaine, VP - Chief Operations Officer
sales@epoxy.com

Technical Support
352-533-2167 Norm Lambert, President - Technical Support Director
info@epoxy.com

352-489-1666 Accounting and Administration
Debby Lambert, CEO, and CFO
office@epoxy.com

352-489-1625 Fax line to all Departments
| | |
| --- | --- |
| | We accept MasterCard, Visa, American Express, Discover, or Wire Transfers. |
Copyright © 1994-2019 (providing online information about the right product for the right job for over 23 years) EPOXY.COM a division of Epoxy Systems, Inc. - Florida and Vermont. All rights reserved.